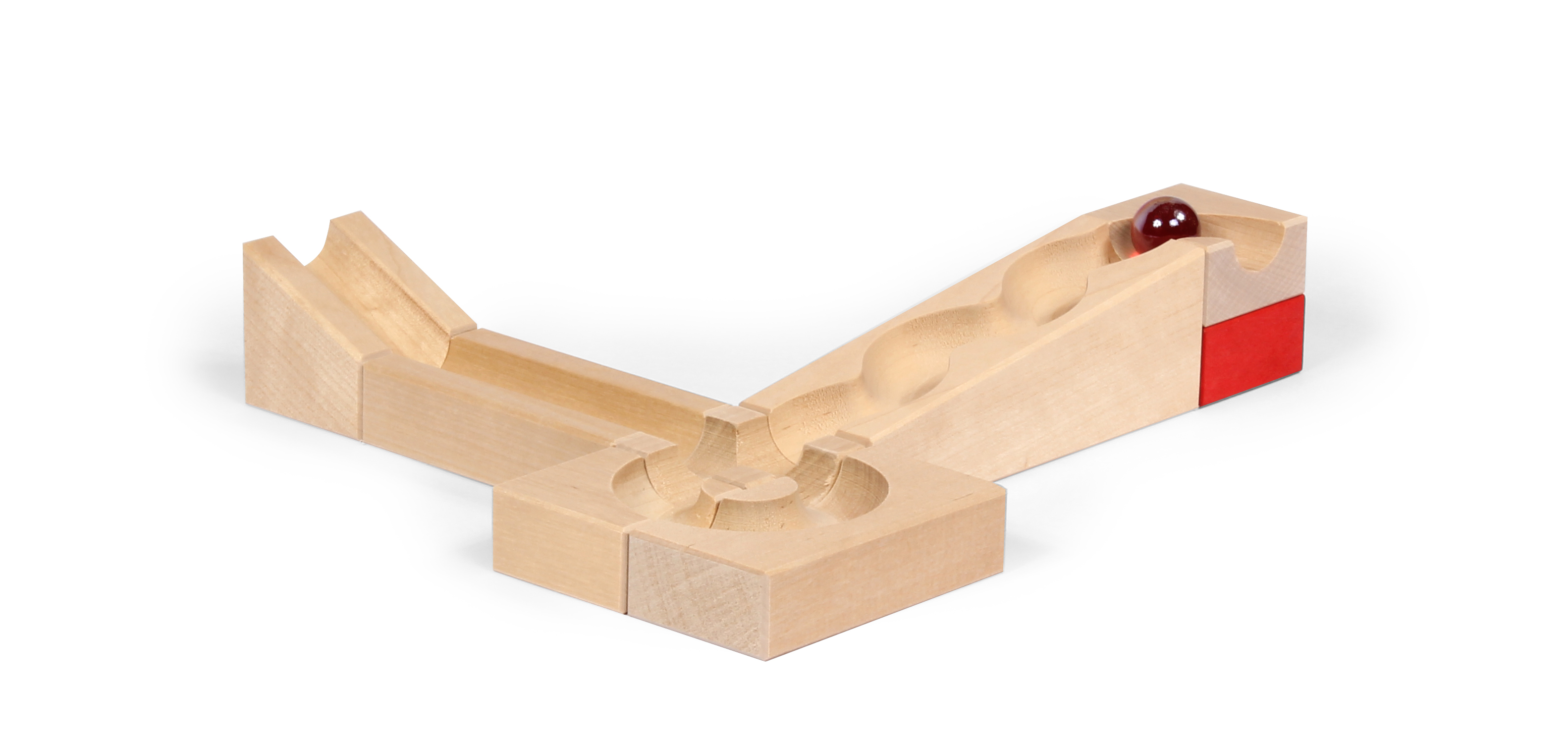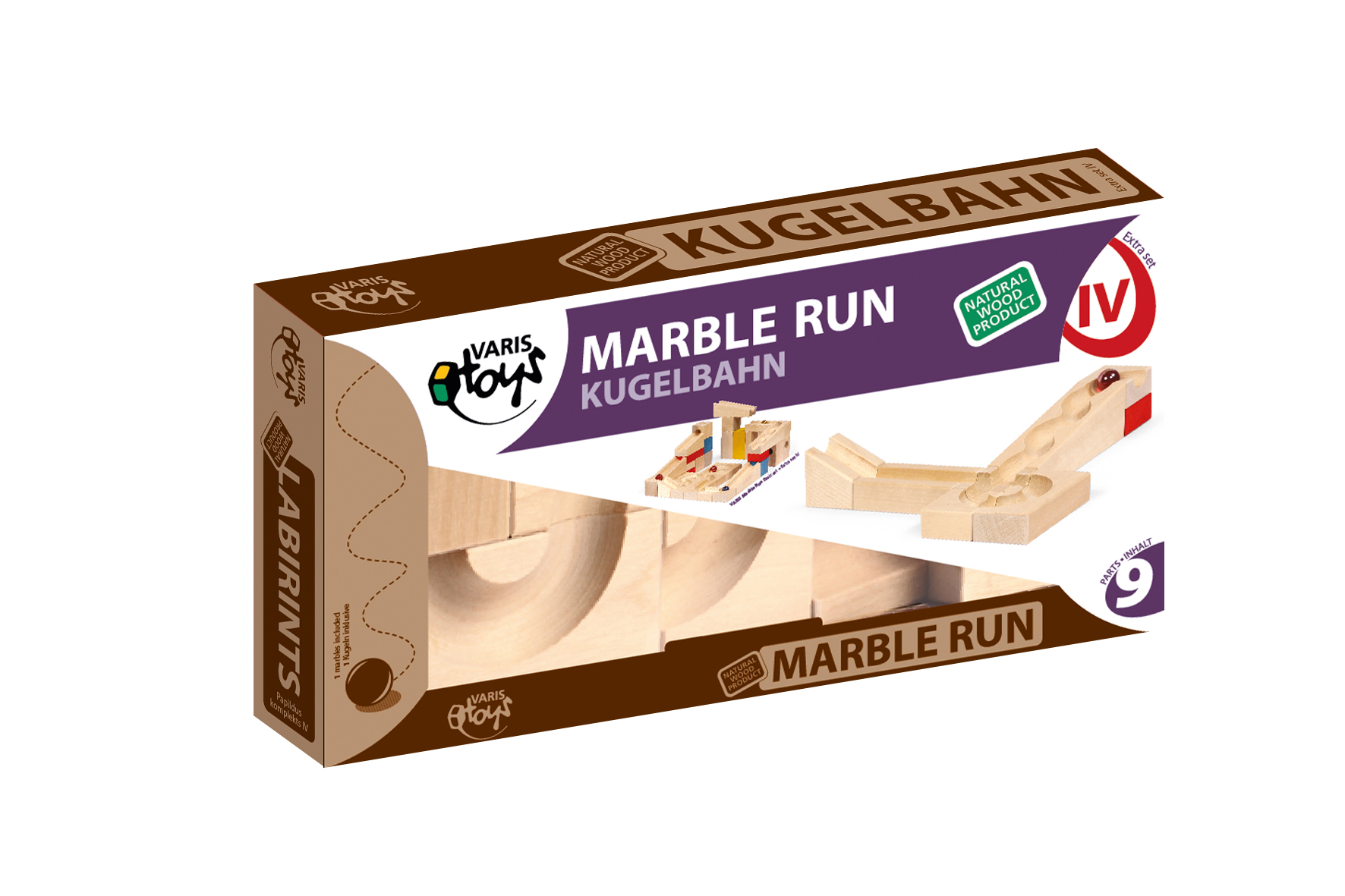 VARIS Marble Run Extra Set IV 9 Parts
Similar to VARIS Marble Run III, this Extra Set IV includes 8 different size details. This set keeps in control marble run thanks to its new detail – cross and snake. Putting together it with the basic set, marble run flashes the labyrinth world. New Marble Run details give your little builder much more possibilities, variations and enjoyment.
Made of highest quality hardwood birch.

Recommended for children 3+ years.

The toy can be suitable for younger children under the care of an adult when marbles are excluded from the set.