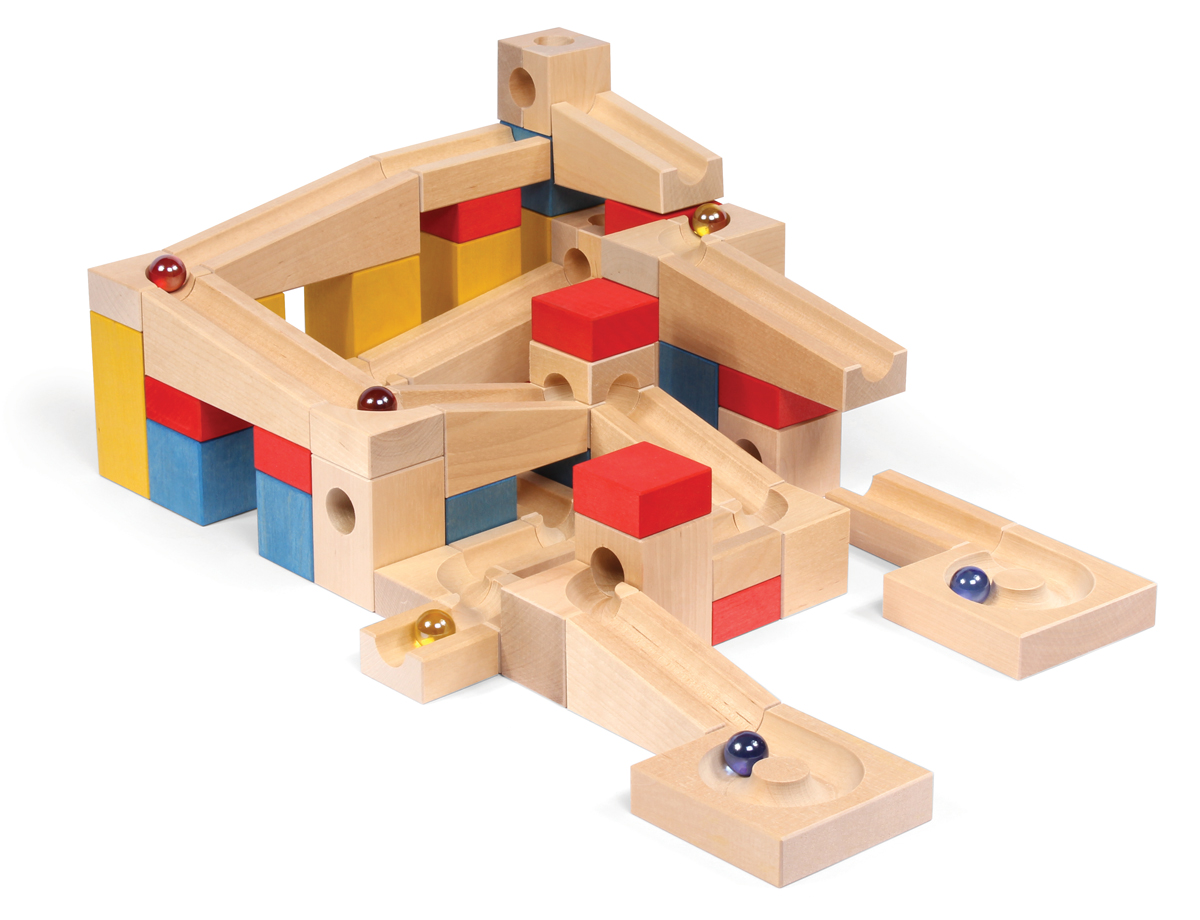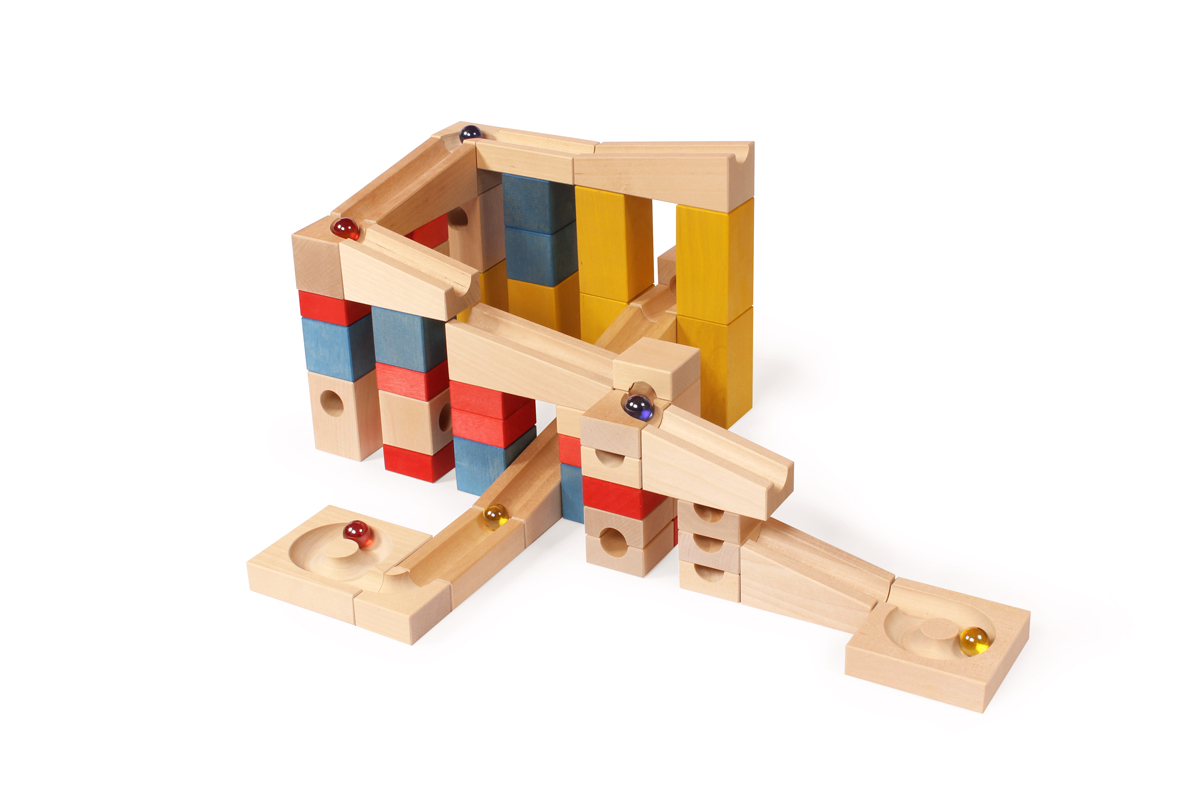 VARIS Marble Run XL Set 68 Parts
VARIS Marble Run Basic Set includes 62 perfectly processed and polished wooden parts with the holes and grooves inside them. In additional in the Set you can find also six marbles. With this set children can build a labyrinth where these six marbles race downhill. This toy helps stimulate three-dimensional and spatial thinking in children. To make playing even more varied and exiting VARIS Marble Run 68 is perfectly compatible with Marble Run extra sets.
Made of highest quality hardwood birch.

Recommended for children 3+ years.

The toy can be suitable for younger children under the care of an adult when marbles are excluded from the set.